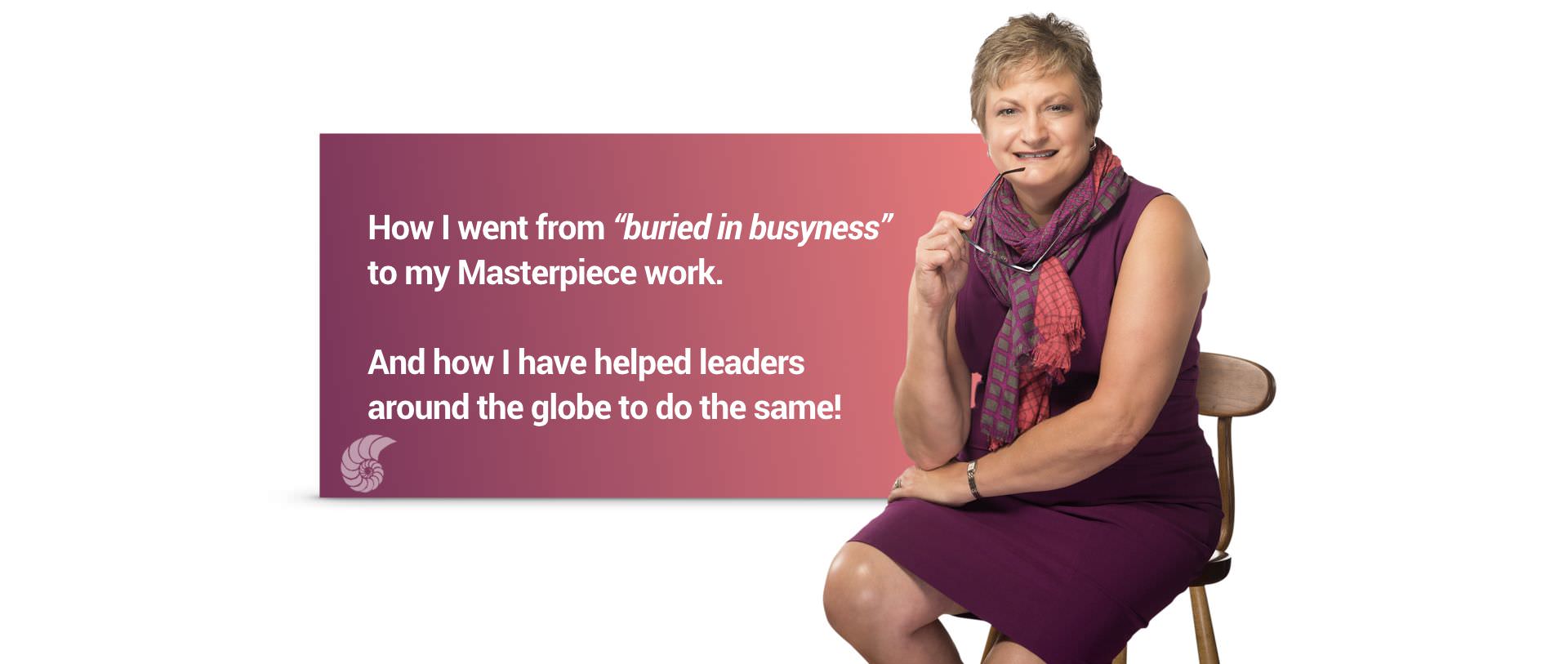 Busyness was my camouflage, my drug of choice
It helped to avoid what really matters, covered up what really hurts.
And it worked well for me, for decades!
Till it didn't, because I was  broken and wounded on the inside.

I  was  A superwoman
On the outside, I was a high achiever, leading the company's team as the local presenting sponsor for Race for the Cure Columbus, one of the largest races in the country.  Participation by our employees increased by 300%!  At the same time, I became part of the leadership team of my church. I was busy serving, growing and expanding my territory…until I encountered a situation that finally made me face the old and underlying wounds that stopped me cold.  The experiences of this season of my life made me realize

I am a wounded leader
On the inside, I was struggling.  You see, as a teenager, I received the message that I wasn't enough and I carried that for years.  I carried blame and shame as my burden.  I believed it was my fault.
But it wasn't my fault. Tolerating abuse because I didn't know how to protect my boundaries was born out of another person's issues, yet it became my struggle.  The impact of this burden of shame came out in many parts of my life.
It affected my work life and my marriage.  My husband and I walked through a very rough season.  During that time, I was diagnosed with celiac disease.
Even more devastating, my husband nearly died in a life-threatening car accident.  By all standards, he should have died.  He was hit head on at high speed, but God spared his life.  While sitting at his bedside, God spoke to me for the first time.  He told me, "It will be ok. Whether Mark lives or dies, it will be ok."  And it was. Four days into that long difficult journey, I needed that reassurance.  God gave me exactly what I needed in that time.  We walked together through his 4-year journey to get back to his new normal.

The mask of superwoman gradually wore out  
For a long time, I tried to project perfection.  I still slip back into it sometimes.  But I've learned that when I try to live in perfection, I miss the opportunity for growth.  I can't experience the Masterpiece Work™ God has for me when I'm not willing to try new things, to struggle, to fail, to not know, to be incompetent in the beginning, struggle with the process, and then find something of value in the results of my labors.  Even if the labors aren't perfect, they're movement, movement toward the Masterpiece Work™ God created for me.

"Created anew" indeed
Thanks to the Holy Spirit's healing work, I am not a victim, but an overcomer.  I invested in coach training and received my certification in Executive and Professional Coaching from the University of Texas at Dallas in 2011.
Today, I am doing the Masterpiece Work I'm called to do as I lead the Masterpiece Work tribe of Bold & Courageous Leaders.
What does all this mean to you?
I know what it's like to struggle and not understand why.
I can relate to losing your voice and feeling unheard.
I've come out the other side and you can, too.
Your Masterpiece Work is waiting….
I enjoy serving my fellow High Achievers as they Activate their Masterpiece Work™ through my workshops, mastermind groups, strategy sessions, 1-1 acceleration coaching programs and speaking engagements.  When I'm not working with clients, I delight in spending time with my loved ones, especially our precious grandchildren.

Ready to get your masterpiece work started?
Free Mini Masterclass where I teach you how to:
Leverage the knowledge of small steps for big impact.
Identify your strengths and leverage your opportunities for success.
Address the weakness that threaten to sink your good intentions.
Awareness precedes action.  This mini-masterclass will uncover your opportunities to flourish and the threats that will take you down if you ignore them.